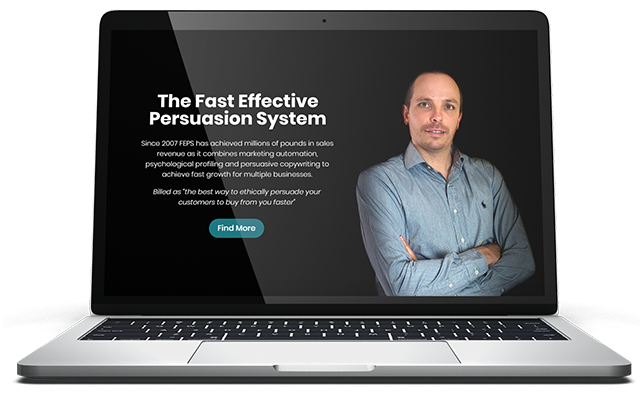 Quality of service, tuition & support Each person is different and our training is adapted to you.
We pride ourself on ensuring the training you receive meets your goals and expectations.
We recognize each person is different and therefore we ensure the training you receive is tailored to you and how fast you want to develop and achieve fast growth for your business
Our training includes 1:1 coaching and a series of advanced mentoring sessions.
Flexibility of studying options Flexible scheduling of 1:1 mentoring sessions to suit you.
1:1 Training is arranged to suit you by our expert trainers. Each week our experts who have made mastered FEPS provide live events where they share with you their knowledge and experience, all events are recorded for you to watch over and over again. Simon provides monthly sessions to all Fast Growth Club members
Training will be accelerated to suit your ability and aspirations, meaning whether you're new to running a business, or simply looking for the quickest way to grow your existing business we have something to suit your needs
Knowledge, skills & experience Our experts have trained hundreds of people
Simon Rickett's FEPS system has fast tracked businesses growth and have made  in sales, the team continue to motivate and inspire those looking to achieve success from mastering a proven marketing method and achieving fast growth for their business.
The strategies available here focus on marketing automation, persuasive copywriting and how when you combine the two together the results for your business can significantly increase profits and remove unnecessary sales costs . You will learn directly Simon Rickettt's methods that have been developed and mastered since 2006 and implemented successfully across multiple businesses
Simon has worked with multiple clients since 2007, stretching multiple sectors. He has trained is own in house team of FEPS experts who are on hand to help your business grow by joining the FEPS Fast Growth Club
Fast Growth Business Cub – Your Very Marketing System To Accelerate Your Businesses growth
Membership provides you with 1 on 1 coaching and mentoring over a 12 month period to understand all aspects of the FEPS system and implemebt it within your business.
Likened to carrying your own bag or having a professional caddie carry the bag and help with club selection, the 1 on 1 nature of this programme creates the perfect environment for success.
Your own personal trainer and then later a coach will work with you on each part of your business, and take you by the hand to walk you through the programme. You do not need to have an existing business to succeed here, complete beginners can succeed with the right drive and motivations.
So if you'd like to….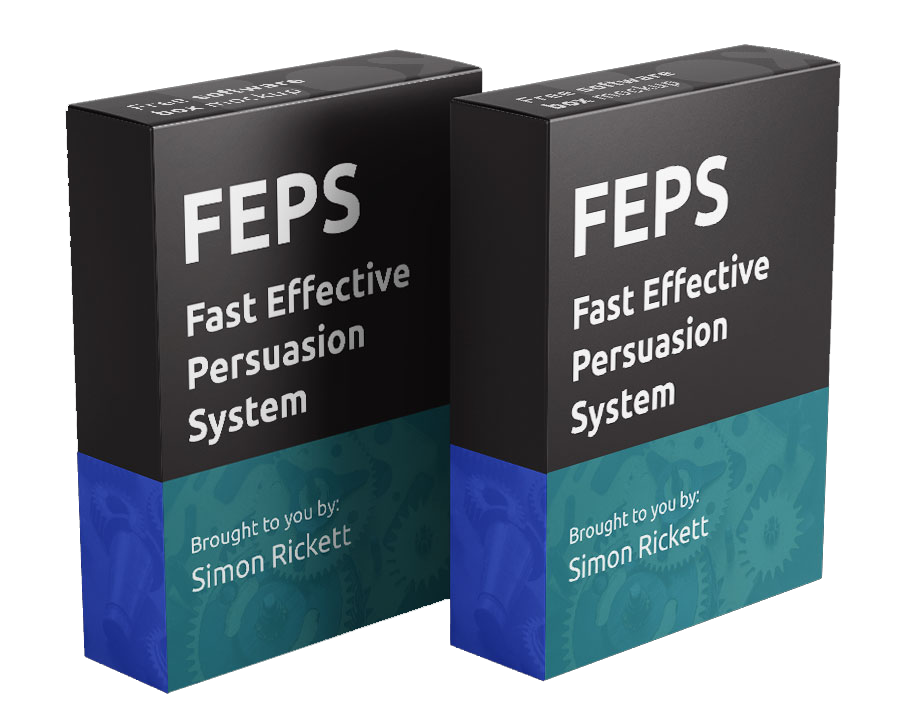 We highly encourage you to get started and enrol as a member of the FEPS Fast Growth Club
What makes us stand out is the 1 to 1 coaching approach we take.
When Simon first started assisting businesses to fast growth their business this was delivered through 1 to 1 consultancy, coaching as he identified that for a business to have the best chance of success they needed to an individual level of service.
Since then the service has been packaged into an online environment that Simon's professionally trained marketing team can assist your business with through 1:1 online mentoring, this allows our marketing professional to work with you and tailor the FEPS system specifically for your needs.
This is what is available here as you decide when you want to spend time on your business. This education program can be accessed on a part time or full time basis and fits perfectly around any lifestyle as it is a genuine education programme from home.
The reason individuals join us is because they are looking for an education programme that….
'Where we put our money where our mouth is as we offer to personally mentor any member who requires additional support'. Some members take advantage of this at the start while they learn the FEPS system and their business takes off, others choose to use it much later on. You get to decide when you take advantage of this unique education feature.
Don't worry if you have no experience in running a business, as all new members go on the same journey and the learning process is adapted to you and your aspirations. So if you are somebody who is just starting out in business or a seasoned entrepreneur the FEPS system can work for your business.
Throughout the 12 months our team of experts are on hand to deliver the education programme again to any member who may need additional support. No one gets left behind. As we focus on implementing FEPS in your business to accelerate your businesses growth.
…Our story moves on, the question is are you going to be one of those lucky business owners who tap into this unique opportunity, right now, while the opportunity is growing so that you, your business and your lifestyle, can all grow and develop together with us?
If you want to move forward, create a better lifestyle by achieving fast growth for your business enrolling as a member of the FEPS Fast Growth Club is quite simply the right thing to do.

Why FEPS WORKS for its members?
Business growth, and getting their the fastest way is the golden egg all business owners search for.
Motivations of financial freedom, a better lifestyle, complete control over your future, flexibility or unlimited earning potential is why you started your business in the first place – however often entrepreneurs can be derailed in their marketing approaches and take a scatter gun approach to attracting new customers.
Generating customers becomes expensive and to scale growth becomes unrealistic without a huge business loan – with FEPS this problem is solved.
We know that the journey you go on will require dedication, effort and an underlying desire to make a difference. FEPS gives you access to a proven system that has worked many times over to recruit customers by combing marketing automation, persuasive copywriting and putting it together in a logical process to board new customers time and time again.
LET US EXPLAIN…
This system has been used on multiple businesses over the last 14 years
Many of the businesses started life…..
Spending thousands each month on marketing… to generate leads that never converted
Struggling to speak to prospects that enquired… no matter how many times they called!
Having to employ multiple sales staff to hit the phones to ensure they followed up all prospects
Getting potential customers sooo close to purchasing their product or service…. Only for them to disappear into the sunset never to be seen again!
And what for?…. The hope of a sale to cover the costs of your sales and marketing team?
Didn't you start this your business to increases your profits to help you grow your brand….? Therefore why are you spending so much on the sales and marketing side of the business and struggling to get results….?
If that sounds like you, or you need any assistance with fine tuning your marketing approaches in the investment sector help is on hand…..
If you are looking to access a system that can create a great lifestyle and develop an ongoing revenues streams without hefty sales and marketing costs, that you can scale up once you have mastered it then FEPS is for you, all you need to do is to commit to working at it with our help. EVIDENCE
– What we have is the experience is many businesses Simon has worked with have used this system to fast track their business growth
– It has worked multiple times over to drive new sales and new business QUICKLY
– Direct access to Simon and his team who have made millions of pounds in sales mentoring and  supporting you.
– The programme provides proven strategies that can be accessed 24/7
– The sheer size of our opportunity – there is none bigger
– The profitability opportunities of the education programme
– A proven results based marketing system that complete beginners can master
A GUARANTEE WHERE WE PUT OUR MONEY WHERE OUR MOUTH IS AS WE OFFER TO PERSONALLY MENTOR ANY MEMBER while you learn and master the FEPS system, to the way the training is delivered and the way it is tailored is what creates the environment for success.
Leave nothing to chance as mastering marketing is the most scalable skill your business needs as the benefits of achieving success will grow your business quickly and fast, providing you with scalebale income model that provide you access to financial freedom and tick the boxes you set when you started your business.
Joining the Feps Fast Growth Club will provide that level of certainty regarding your success, we ensure every member completes every lesson and completes the exercises to build up a working knowledge and marketing experience of FEPS.
We guarantee that you will be given the most comprehensive training, support, coaching and trading programme to assist you in growing your business by implementing proven marketing strategies since 2007.
The greatest athletes, musicians and actors all have professional coaches and trainers to keep them ahead of the field. Businesses and the private sector spend billions on safety and management training, because it works. The top executives have PA's and assistants to help with the workload and ensure the job is done and implemented as planned. This is not a new model: it is what works in the real world and it works in ours. Experience the passion and excitement of mastering marketing and use the know how and skills shared to fast track your businesses growth
3 Different Membership Packages Available
Silver Membership
Online Digital Access To FEPS
Gold Membership
Online Digital Access To FEPS – 1:1 Training twice a month
Platinum Membership
Full 1:1 Training and Mentoring For FEPS To Include: